At Kex's Amazing World, reading is fundamental. Below are listed a feature selection and 12 outstanding books which Kex has read recently--well, sometimes not so recently, but they deserve attention.
FEATURE SELECTION:

William Poundstone--Gaming the Vote: An examination of the Impossibility Theorem and how it applies to flaws in our Electoral College election system.

Garth Stein--The Art of Racing in the Rain: Family, love and loyalty through the eyes of a dog.

James M. McPherson--Tried by War: An examination of Abraham Lincoln as Commander in Chief.
Richard Dawkins--The God Delusion: Arguments against deity.

Alan Weisman--The World Without Us: How Earth and nature would respond to the sudden disappearance of the human species

Fluffy and Bonker--The Devious Book For Cats: A guide for cats to make their lives more amusing and generally be a pain in the tail for their human companions.

Trixie and Dean Koontz--Bliss To You: Another human and dog story from the celebrated author Dean Koontz.

Thomas Frank--The Wrecking Crew: An exploration of the scandals and corruption associated with the past several years of conservative political leadership in America.

Paul Zehr--Becoming Batman: Batman is the most plausible of the superheros, and this is an examination of what it would take to become like him yourself.

Damian Thompson--Counterknowledge: How pseudoscience and false beliefs are endangering modern society.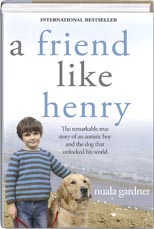 Nuala Gardner--A Friend Like Henry: How a dog helped a boy overcome autism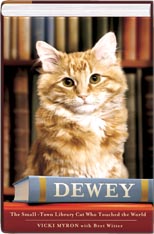 Vicki Myron--Dewey: The story of a library cat who became world famous
This week, Kex also recommends this outstanding DVD as a treasured addition to your collection...Miracle (This film was reviewed at K.A.W.):


These and other fine books and videos are available at Kex's favorite bookseller: BORDERS







SCIENCE NEWS:



CURRENT LUNAR PHASE

NOW OPEN!!!:

K.A.W. PRESENTS:



Click on the banner