MISSION STATUS: The Cassini spacecraft remains in an excellent state of health as it returns data and images from Saturn.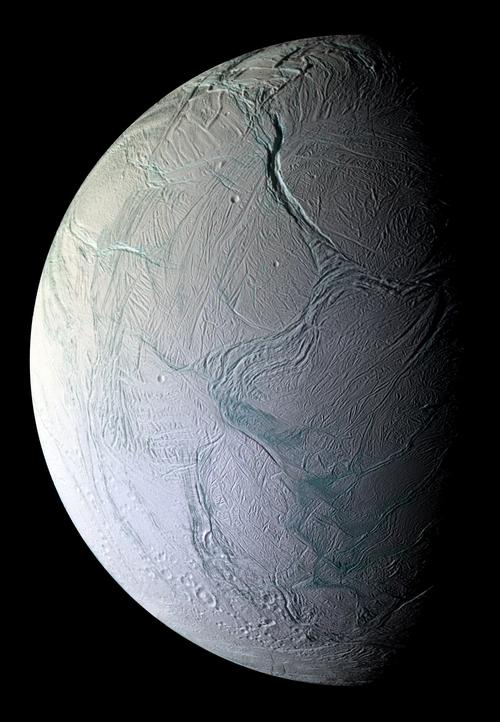 Enceladus close up of southern hemisphere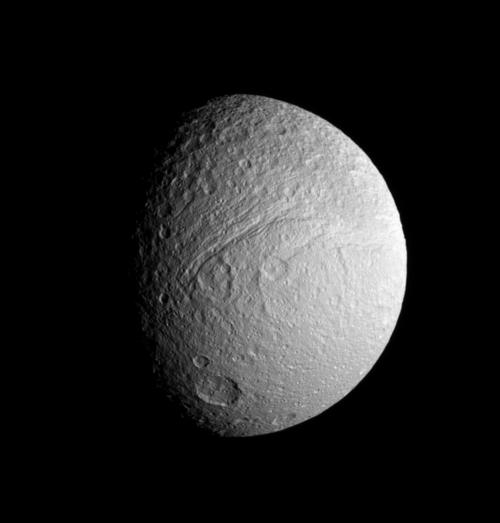 Tethys




Rhea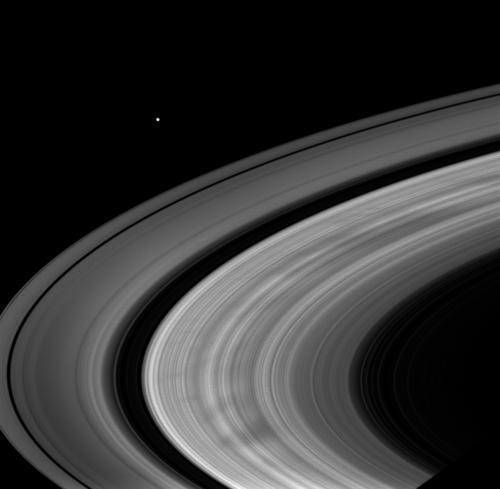 Ring spokes, absent in the early years of the mission are now reappearing as Saturn nears equinox. Spring is beginning in the northern hemisphere.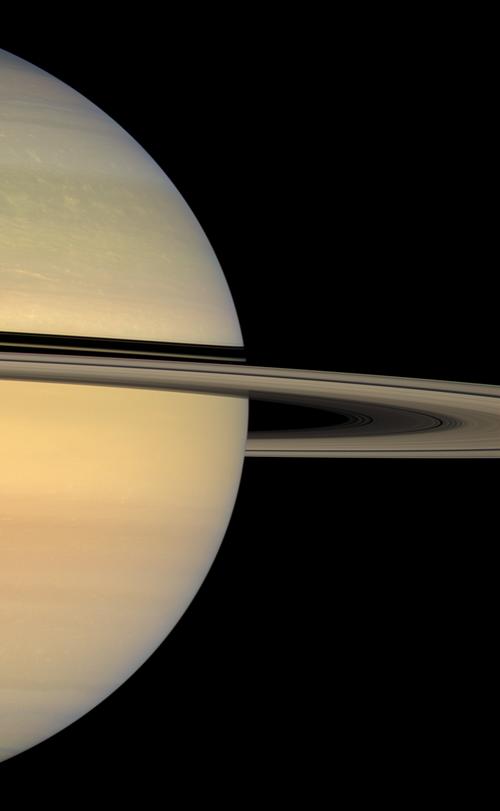 A color view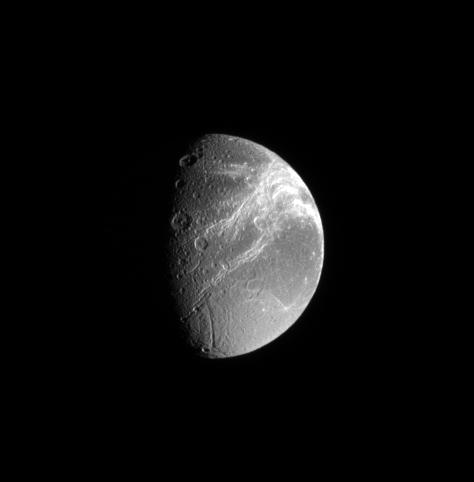 Dione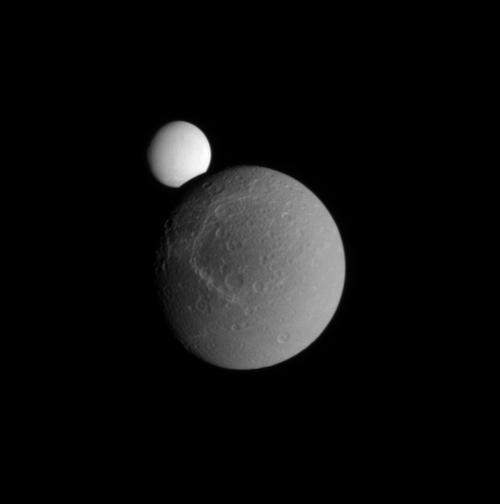 Dione occults Enceladus




Saturn and Titan.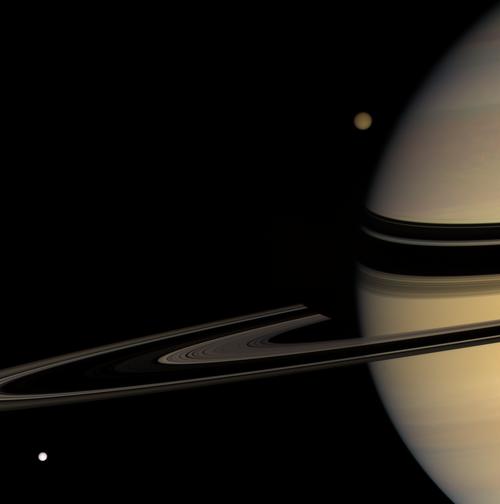 another view of Saturn and Titan




The surface of Titan by imaging radar. Flows of liquid methane are evident